Review Of Woolworths Triple Chocolate Ice Cream 1L
Many Australian consumers consider supermarket home brand ranges inferior. But how does the Woolworths ice cream range compare to its rivals? I bought the whole range and ate them to find out.
This review looks at Woolworths Triple Chocolate Ice Cream. Keep reading to find out if it's worth a place in your freezer.
Is Woolworths Triple Chocolate Ice Cream any good?
Each one-litre tub contains chocolate ice cream with ribbons of chocolate sauce and chocolate chips. The ice cream is deliciously creamy and smooth, with a chocolate flavour that's not too "in your face".
The ripple adds some gooey, sweet chocolately flavour to the frozen dessert. It turns into smooth, flowing lava if you give the tub time to soften before eating.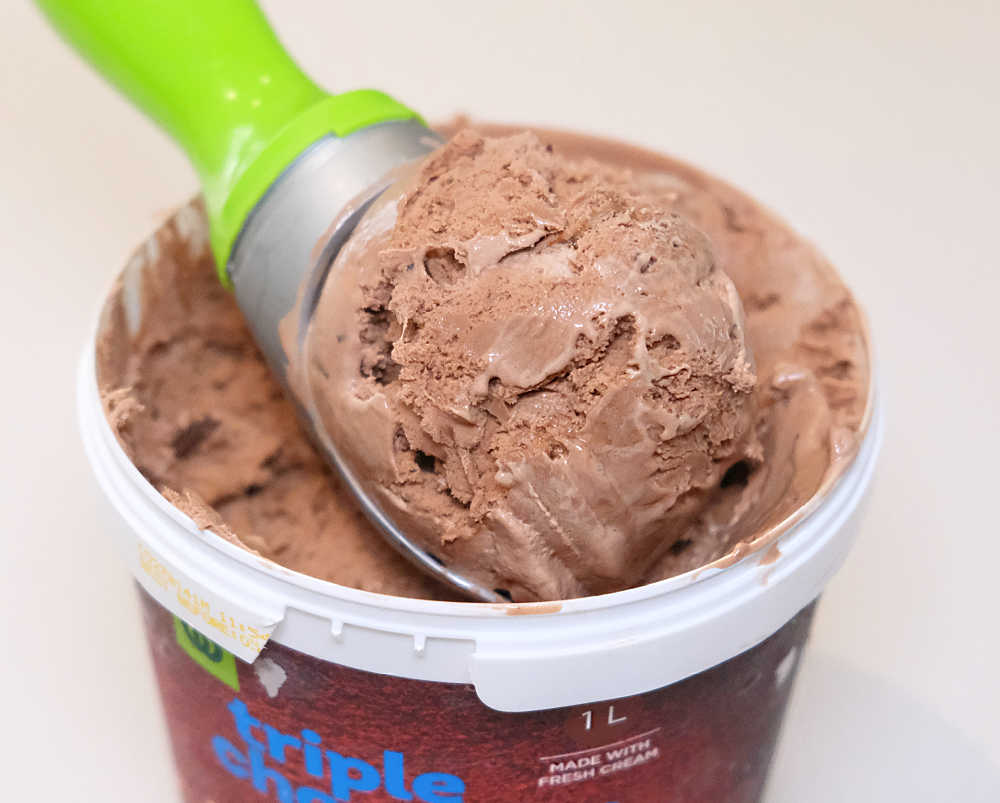 This tub is one of the best chocolate ice creams on the market, especially for the price.
The only change I'd make to this product is replacing the choc chips with chocolate flakes. The current chips are hard and lack flavour, like they almost always do once frozen.
Thankfully, the tub isn't loaded with chips, so they don't have a big impact.
What are some similar products to try?
Bulla Murray Street Ice Cream Chocolate & Fudge Ripple 1L: Similar ice cream and fudge sauce, only no choc chips. This pack costs more, but it's made with fresh milk and cream.
Hershey's Chocolate Ripple Ice Cream Tub 1L: A reduced-fat chocolate ice cream with chocolate ripple.
Bulla Real Dairy Chocolate Ice Cream 2L: A cheaper option that doesn't contain any sauce and choc chips.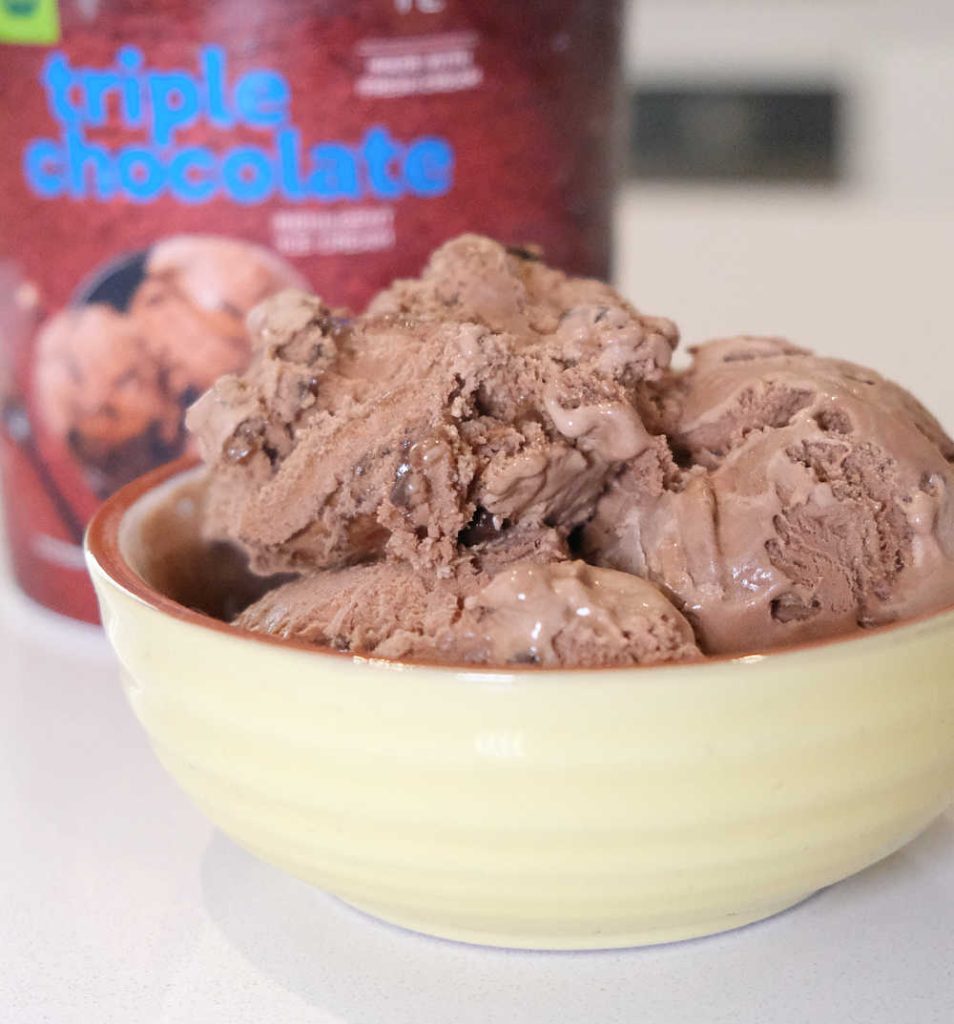 Pros
Superior ice cream that's creamy and delicious.
Made with milk and cream.
Excellent value for money.
Easy to find in supermarkets nationally.
Cons
The chocolate chips are hard and flavourless.
Other tubs in the Woolworths range
Ingredients
The main dairy components of this ice cream are milk and cream with some milk powder for a creamier consistency. 12% of the tub comprises chocolate ripple and 3% chocolate chips.
Ingredient list: Milk, Cream (Milk) (19%), Chocolate Ripple (12%) (Sugar, Water, Glucose Syrup, Cocoa Powder, Milk Powder, Thickener (1442), Acidity Regulator (339)), Sugar, Milk Solids, Chocolate Chips (3%) (contains Emulsifier (322 (Soy))), Cocoa Powder, Glucose Syrup, Emulsifiers (471, 477), Vegetable Gums (412, 410, 401, 407, 417).
Milk fat
Milk fat impacts ice cream consistency. Higher levels result in a creamier, smoother mouthfeel.
The Woolworths range has 12% milk fat which is higher than its closest rival, Coles, at 10%. More expensive brands like Haagen-Dazs have higher levels of milk fat.
Nutrition Information
No ice cream is good for you, so eat it in moderation. This product has 7.8g of saturated fat per 100g and 24.5g of sugar.
Number of servings: 10
Serving size: 62g
| | | |
| --- | --- | --- |
| | Quantity Per Serving | Quantity Per 100ml |
| Energy | 593kJ | 957kJ |
| Protein | 2.3g | 3.7g |
| Fat, Total | 7.3g | 11.8g |
| -Saturated | 4.8g | 7.8g |
| Carbohydrate | 16.7g | 26.9g |
| -Sugars | 15.2g | 24.5g |
| Dietary Fibre | – | – |
| Sodium | 30mg | 48mg |