Berry Compote Recipe for Ice Cream
This is a simple berry compote recipe that's perfect for adding to your favourite ice cream base.
It only takes a few minutes to make and you'll be able to use it for a big range of fruit ice cream recipes. But don't limit yourself to just berries – practically any fruit can be cooked using this method and added to ice cream.
Skip the frozen berries if fresh fruit is available. The end result is much better.
You can use this recipe for all sorts of summer fruit like cherries (pictured), blueberries, raspberries or blackberries.
Once the fruit is cooked, you have two options.
Leave the fruit untouched and have a chunky style ice cream.
Blend the fruit compote into a pulp. This is called coulis.
If you don't like any bits in your ice cream, use a strainer to get rid of them.
Finding the best fruit for your compote
Try to avoid fruit that's a bit wrinkled or not looking it's best. Consider visiting a pick-your-own orchard or a farmer's market. Get locally grown produce that tastes delicious and you'll be helping out the farmer as well.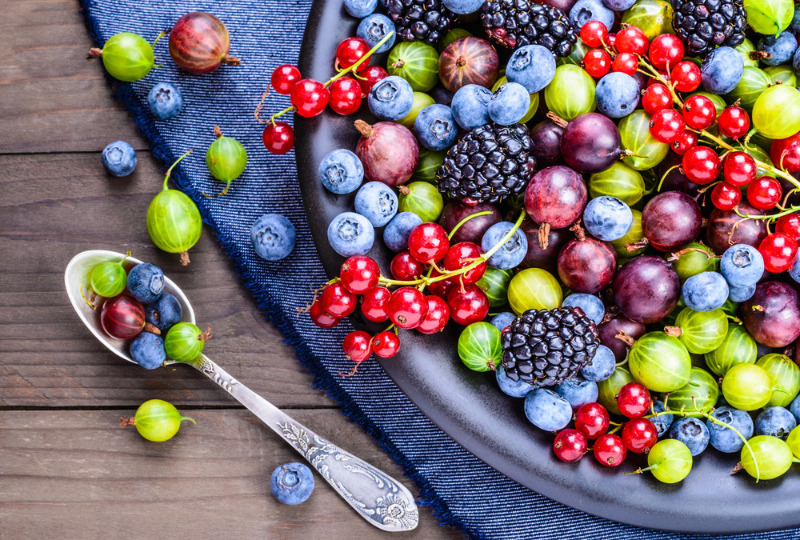 Ingredients
1/4

cup

caster sugar

1 1/2

tsp

corn starch

1/4

cup

water

2/3

cup

fresh berries

1 1/2

tsp

fresh lemon juice
Instructions
Add sugar and corn starch to a small pan on the stove over medium heat.

Gradually stir in the water until your mixture is smooth.

Add your choice of berries as well as the lemon juice. Bring to a boil, then reduce heat to low and simmer, uncovered. Allow fruit to reduce for around 5 minutes.

Remove from heat and mash into pieces or blend in a processor then press through a strainer to remove any unwanted bits.

Place the fruit in an airtight container in the fridge for at least an hour until fully cooled before adding to ice cream.